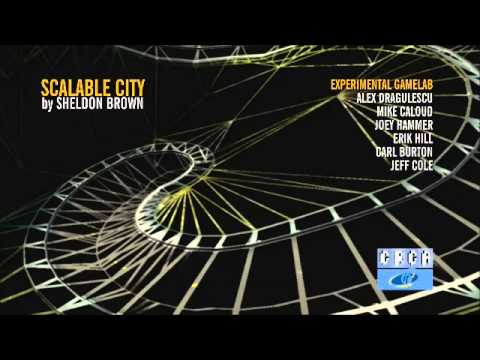 While working in HUMlab between 2009-2011 as a postdoctoral fellow Dr. Jenna Ng (now at CRASSH Cambridge University) began work on an edited volume of essays on machinima film. The result of this work is soon to be published by Continuum Press in New York. In preparation for the release of Understanding Machinima: Essays on Filmmaking in Virtual Worlds what could be the first academic machinima has been released to coincide with Machinima-Expo 2012 (where it will be screened). The audio and inworld footage in this machinima were shot and edited in HUMlab.
As an unprecedented event in academic publishing, the collection is augmented with an dynamic online media collection that readers can access through QR-codes embedded in the text. While reading about machinima the reader can go to films, images, links and written texts that support the book chapters.
"In this groundbreaking new collection, Dr. Jenna Ng brings together academics, award-winning artists and machinima makers to discuss and explore the unique and fascinating combination of cinema, animation and games. Machinima makes for a very cost- and time-efficient way to produce films, with a large amount of creative control, by combining the techniques of film making, animation production and the technology of real-time 3D game engines.

With an opening preface by Henry Lowood, the leading academic studying Machinima, as well as a closing interview with Isabelle Arvers, a French machinima artist and activist, the collection features theoretical discussions addressing machinima from non-gaming perspectives. The various functions of machinima are also discussed, via game art and documentary, while also exploring the application of such machinima making in a Cultural Analysis course at Umeå University."
Other contributors include Joseph DeLappe, Michael Nitsche, Sheldon Brown and Larissa Hjorth. Many of the contributors have connections with HUMlab. We in the lab wish Jenna all the best for her coming publishing event.