Yesterday I stumbled upon a gorilla costume in HUMlab
The gorilla costume sparked my interest and I spoke to the students who seemed to be responsible for it. Turns out it is part of an very dynamic and exciting project being conducted within the Culture Entrepreneurship Program being run in conjunction with HUMlab. I decided to delve deeper on this one, and conducted a short interview with the people behind the project, "Naken på" (Naked at)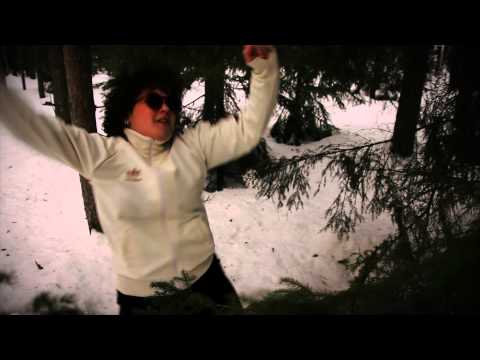 Naken På (Naked At) is a nomadic club night that presents culture in a club environment, be it art, fashion or music with "the desire to challenge the traditional culture of consumption". Naken på is managed by Albin Davidsson, Minna Lindahl, Anna Hagen, Sofia Stefansson, Petra Svanstöm and Alexander Lundgren. All are students in the Kulturentreprenörsprogrammet (KEP) (Culture Entrepreneurship Program). Naken På is a multimedia project in the Events and Arrangements course within the KEP program.
The Naken På crew have made HUMlab their official workspace this term, due to the 'access to tools' it provides and an environment they describe as "more creative" than any other space on campus. They enjoy the bean bags, white boards and the ability to ask questions and get assistance from the support staff in the lab.
It great to have such a vibrant and creative group in the lab.