I spent yesterday afternoon at the American Museum of Natural History. More specifically I visited the Rose Center for Earth and Space and the Hayden Planetarium.
I had a great time talking to Carter Emmart, Director of Astrovisualization. He does very impressive work, and I enjoyed seeing him doing work on their upcoming production while talking to me. And it is quite obvious that it is about powerful story telling, intimate knowledge of astrophysics, modeling, bringing diverse materials and models together, and a deep familiarity with the materiality of the particular visualization environments they use.
In the picture (sorry about the poor quality), Carter was demonstrating the story board for the Big Bang. We talked about the production process and unsurprisingly there are some correspondences to producing content for multiple-screen visualization of the kind we experiment with in HUMlab.
I got to experience Journey to the Stars and see part of the upcoming Big Bang piece. See Carter talk about directing the Journey to the Stars here: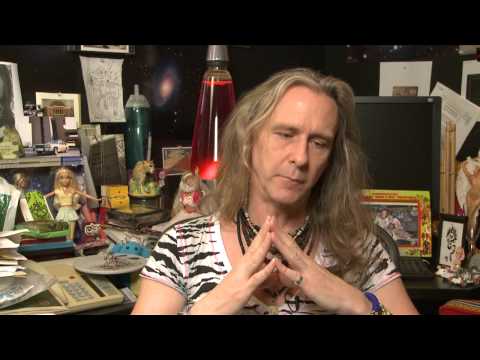 In more technical terms, I experienced both a dome visualization and a "bowl visualization". The latter is described here (from the AMNH website):
The Big Bang, a 46-foot in diameter space, contains a central 36-foot in diameter screen over an 8-foot deep bowl that visitors gather around, standing atop plexiglass flooring that crops out over the bowl. The show utilizes a laser, dozens of lighting effects, a LED display, narration, and surround sound to immerse visitors in the imagery and energy of the early universe.
Very different modes. With the dome there is some neck craning and a very large visual field. The bowl projection seems put participants in a more active stance – like standing on a spaceship bridge (I imagine). There is also more focus as you are looking into something, and although the setting lends itself to 'immersive' productions, it seems to be a different model for immersion. The hand railing around the "bowl" provides an interesting physical anchoring and framing.
I am very happy to announce that Carter Emmart will be coming to visit Umeå and HUMlab in December this year as part of our Media Places conference.