On Thursday we had the 10 tactics for turning information into action screening and workshop. Between 20 and 25 people came to the new part of the lab on Thursday, settled into beanbags and chairs and watched as 10 tactics for turning infomation into action was examplified through case studies from around the world. The film, put together by the Tactical Technology Collective, was clear, pedagogical and current. After the workshop, I gave a short talk on two types of infoactivism – persistent campaigns (as were many of the examples in the film), and immediate/crisis campaigns (such as the SMS campaign for Haiti relief, or the use of Skype during Hurricane Katrina. 
We then broke into groups and workshopped what we could do for a specific problem – namely the current problem of child trafficking in the aftermath of Haiti – and they came up with some interesting solutions beginnings. We discussed what we could do from here to set up helplines, how to raise money for building more orphanages, and the tech skills needed for setting up digital photobanks for missing and exploited children. We also discussed what could be done in Haiti such as branding (something like a blue cross or a red rose) to signal a 'safe haven' for children to go to when they can't find their families.
We also talked about the personal implications of acting. We talked about former HUMlab seminar speaker Hoder who remains uncharged and unfairly imprisoned in Iran for actions dealing with his weblog. We talked about weighing personal decisions and an awareness of potential consequences. This is a sensitive subject – not least when you are passionate about your cause(s), but something that needs to be addressed, especially when giving a seminar to students. 
After the seminar and workshop, attendees were invited to become part of a new group we are putting together called Academic Activism. We want to bring together technicians, artists, and theorists/academics to discuss infoactivist issues and see what we can do – not just theorize but actually affect.
(more to come on the group soon)
Here is a short film of the event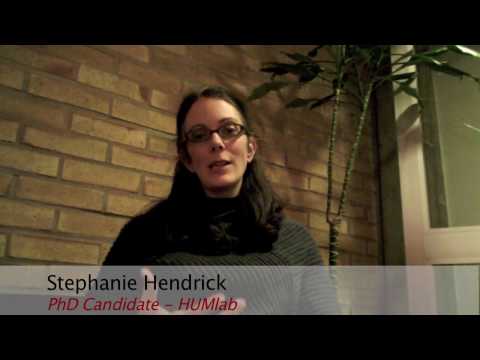 I also want to say a BIG THANKS to the Tactical Technology Collective for creating this film, their very generous distribution of materials – and for more importantly pushing for passionate activism.